Five great shows to see in Sydney this fall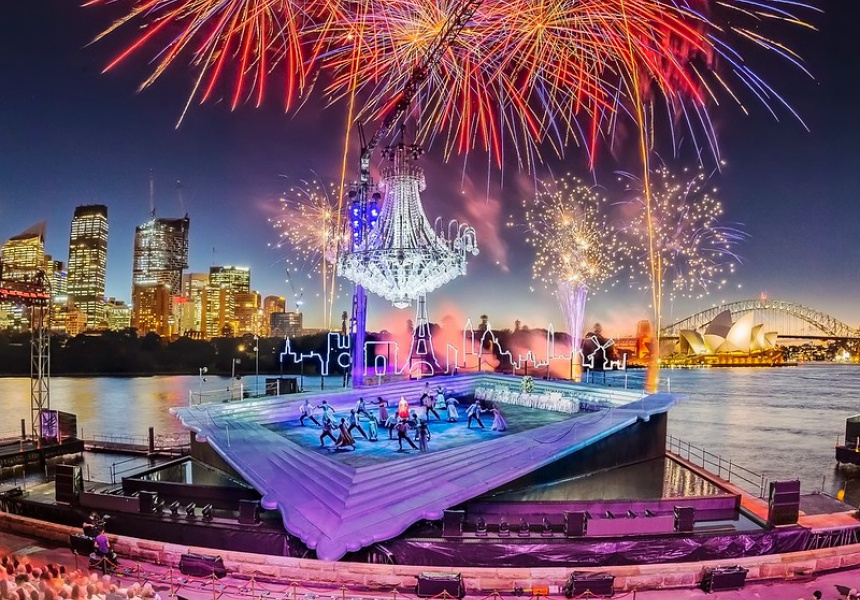 From exploring Sydney's preeminent contemporary arts festival to a night of musical theater on Sydney Harbour, the autumn season offers a host of world-class performances, events and festivals worth highlighting.
Here are five to look forward to.
Matisse Alive
Henri Matisse – the subject of the historical exhibition AGNSW Matisse: Life & Spirit, Masterpieces from the Center Pompidou, Paris – was a 20th century master whose radical use of color and form changed the art world forever.
Matisse Alive pick up where Matisse: Life & Spirit go. A free program of art, music, performances and community events, Matisse Alive examines Matisse's legacy more than a century after his heyday – when he made a name for himself with paintings such as Luxury I, Joy of life, woman in hat.
Four contemporary artists exemplify Matisse's continued relevance and question his legacy in new works that form the basis of the Matisse Alice program: Nina Chanel Abney (USA), Family ties; Sally Smart (Australia), The artist's house; Angela Tiatia (Samoa / Australia), The Pearl; and Robin White (Aotearoa NZ), Vaiola.
Until April 3. John Kaldor Family Hall, Lower Level 2, Art Gallery of NSW.
9 to 5: The Musical
If you need a reason to see 9 to 5: The Musical, we offer two words: Dolly Parton. The Absolute Queen earned Tony and Grammy nominations for the musical's original score in its 2009 Broadway debut. If you need another one (and you shouldn't), here's the cast: Marina Prior, Casey Donovan and Eddie Perfect, who plays Franklin Hart Jnr., the controlling boss everyone loves to hate. And did we mention Dolly Parton's music?
But in all sincerity, 9 to 5: The Musical, is a stark denunciation of workplace misogyny, equally relevant in 2022 – hello gender pay gap! – as it was when the film debuted in 1980. Be amused and outraged in equal measure.
Until May 8. Capitol Theatre, 3 Campbell St, Haymarket.
Long live Sydney
Oh Vivid, how we have missed you. After falling victim to Covid in 2020 and 2021, Vivid Sydney returns in 2022 with an exciting program of light, music and ideas spanning 23 nights. The festival kicks off on May 27 and intends to be a citywide affair, encompassing Sydney CBD, Circular Quay, The Rocks, Barangaroo, Darling Harbour, Goods Line and Central Station, as well as city landmarks, including the Sydney Opera House, Sydney Harbour. Bridge, MCA and Customs.
Although the full program has yet to be announced, early highlights include the Light Walk, an 8-kilometre path that stretches from Sydney Opera House to Central Station illuminated by Future natives, an installation featuring a flock of 200 species of Sydney birds created by Sydney artist Chris Daniel. Ken Done – highly regarded artist and national treasure – is teaming up with Sydney-based projection specialists Spinifex Group in For Sydney with love, a glittering celebration of the port city projected onto the facade of Customs House in Circular Quay. And Ramesh Mario Nithiyendran, a Sri Lankan-born contemporary artist from western Sydney, lights up Hickson Road in The Rocks with Earth deitiesa monstrous fire-breathing sculpture.
From May 27 to June 18. Various locations, Sydney.
Biennale of Sydney
The 23rd Biennale of Sydney, which runs from March 12 to June 13, is called River – Latin for stream – and takes Sydney's waterways and ecosystems as its theme. After the past few years in which we have experienced severe droughts and devastating floods, it is a good time to meditate on the rivers and wetlands of our city.
Indigenous knowledge and culture form a key part of the Biennale program, with artists and practitioners such as Dr Harding, a descendant of the Bidjara, Ghungalu and Garingbal peoples, Barkandji elder Badger Bates, artist Trawlwoolway Julie Gough and the weaving collective Casino Wakeup Time, all contributing works. .
International artists also take part in the festival, which serves as an urgent call to action to tackle the climate crisis. American artist Kiki Smith will present a series of large-scale tapestries at the MCA exploring themes of climate change and climate justice, while Colombian artist Carolina Caycedo will present a large-scale mural of satellite photographs depicting the progressive devastation of the Magdalena River caused by the El Quimbo Dam.
From March 12 to June 13. Various locations, Sydney.
The Phantom of the Opera
Based on a 1910 French novel, The Phantom of the Opera opened in London's West End in 1986. Since then, Andrew Lloyd Weber's score has become one of musical theatre's most famous, as well as the world's oldest musical and cultural touchstone.
Handa Opera's production of the Phantom of the Opera takes place on a floating stage with the Sydney Opera House, Harbor Bridge and the city skyline serving as a spectacular backdrop. A nightly fireworks display and themed pop-up bars and restaurants add to the festive atmosphere of the evening.
From March 25 to April 24. Fleet Steps, Mrs. Macquaries Point, Sydney.
This article is produced by Broadsheet in partnership with Destination NSW. More info here