The Dive In festival starts today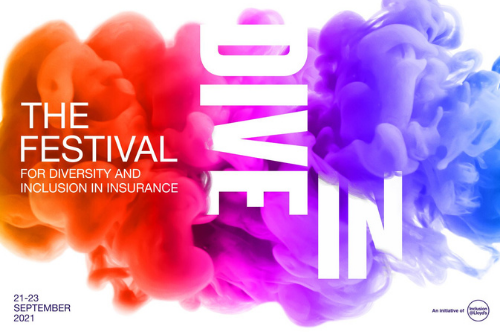 The survey results also revealed that Dive In is expanding its audience, with 62% of people signing up for the first time.
The festival was organized to support the development of inclusive working cultures in the insurance industry. Created in 2015, Dive In is today one of the biggest diversity and inclusion events in the world. This year's theme "Active Alliance" asks participants to turn their diversity commitments into action and to support those of under-represented groups.
Confirmed speakers for this year's event include:
Former Prime Minister of Denmark, Helle Thorning-Schmidt, who will speak about her experience as an active ally throughout her career
Transgender director, writer, actor and activist Jake Graf to speak on LGBT + parenting
Actress and disability activist Samantha Renke, who will discuss how to become more confident about disability
Palestinian director Najwa Najjar, who will talk about her journey to becoming a successful director in a male-dominated industry
"After 18 extremely difficult months, it's no surprise that mental health has been firmly on the agenda in all parts of the world," said Jason Groves, President of Dive In and Global Director of Relations with media at Marsh. "The survey results represent a rallying call for organizations to put in place measures to support colleagues from all walks of life and all circumstances, especially when they start returning to the office. With over 145 events covering almost every aspect of diversity and inclusion, and 15 just about mental health, we'll have a range of assets and practical tips to help individuals and organizations do just that.
"Dive In has grown far beyond its roots to become a global movement for diversity and inclusion," said Dominic Christian, President of [email protected]'s and Global President of Reinsurance Solutions at Aon UK. "Now in its seventh year, it is amazing to see that the festival continues to gain new audiences across the world, facilitated by the hybrid festival format. We are delighted to welcome a series of high-level speakers who will help us get our message across and promote this year's theme of active alliance.
A range of companies are supporting this year's festival including: AIG, Aon, Arch, Aviva, AXA, AXIS, Chubb, CNA, DLA Piper, Dual, Gallagher, Guy Carpenter, Howden, Kennedys, Liberty Mutual, Lloyd's, Markel , Marsh, MS Amlin, RenaissanceRe, RMS, Tokio Marine Kiln, Travelers and Willis Towers Watson.
Find out more and register now for this year's Dive In Festival.